The vampire facial, also known as the platelet-rich plasma (PRP) facial, includes drawing blood from your arm, separating the platelets, and then injecting them into yourskinvia microneedling. The doctor runs the needle pen over your face while squirting the platelets into the mini injection holes.
The PRP is extracted from your blood. The blood is rich in platelets that have extremely high levels of growth factors. When applied to your skin, these growth factors help in boosting cell turnover rate. The growth factors boost collagen and elastin production and increase the skin's hydration levels.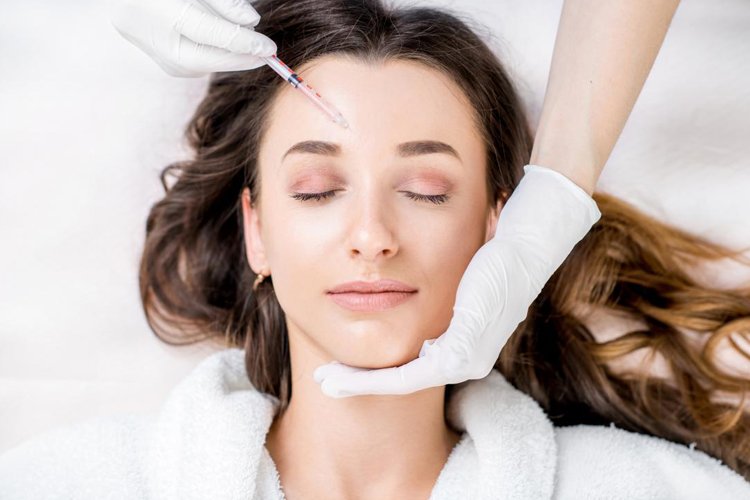 Here are seven benefits of Vampire Facial PRP Skin Rejuvenation:
Improve the appearance of wrinkles and fine lines
Improve your skin texture
Reduce the size of the skin pores
Improve the appearance of acne scars
A Vampire Facelift is a combination treatment that incorporates PRP with the appropriate hyaluronic acid injectable fillers based on the patient's specific needs to produce the most optimal results. The combination of hyaluronic acid fillers and PRP can address even deeper folds and wrinkles, producing a softer and significantly more youthful appearance that can last for 9-12 months. This option is often best for men and women who have more pronounced signs of aging due to smoking, excessive sun exposure, and other environmental and genetic factors.
Some more questions
Blood is taken (just like any other blood test), and then spun in a centrifuge machine for around 8-10 minutes
The whole procedure gets over in 20 minutes.
The amount of blood taken from the body can be from 10ml to 30ml, based on the number of targeted areas to be treated.
 During the centrifugation process, the cells are separated the top layer of blood, fibrin, is extracted along with the rich platelets and re-injected into the targeted area.
Once the PRP treatment procedure is over, you can expect the following things to occur:
One might face a bit of swelling on the treated area with a bit of redness. Swelling will occur for sure as the treatment involves reinjection of fluids.
Be prepared for bruises at the targeted areas but it will go away in a few days
Advised to Keep the Skin Hydrated and Protected from Sun :
Risky Surgical Procedure
I'm Too Young/Old for PRP Therapy
PRP is Only for Cell Regrowth
I Can't Afford PRP Therapy
PRP Treatments are Experimental/Unproven