September 2, 2023
Posted by:

kaushal

Category:

HIFU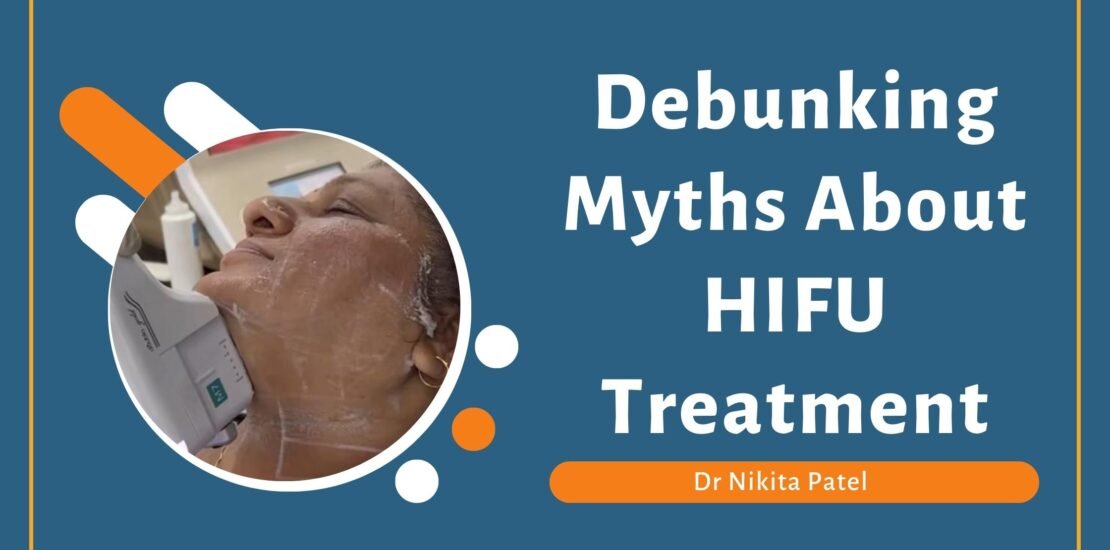 Debunking Myths About HIFU Treatment- Separating Fact from Fiction
In the ever-evolving world of medical aesthetics, High-Intensity Focused Ultrasound (HIFU) has gained considerable attention for its non-invasive skin tightening and rejuvenation capabilities. However, as with any groundbreaking technology, misconceptions and myths tend to surface. In this comprehensive blog, we will take you on a journey to demystify HIFU treatment, providing you with an expert, yet easy-to-understand perspective.
Myth #1: HIFU Treatment is Painful
Let's start with a common misconception – the belief that HIFU treatment is a painful ordeal. In reality, HIFU is designed with patient comfort in mind. During the procedure, patients may experience mild discomfort or a sensation of heat as ultrasound energy is delivered beneath the skin's surface. However, this discomfort is usually well-tolerated and temporary. There is no need for anesthesia or extended recovery periods.
Myth #2: HIFU is only for older people.
This is not true. HIFU can be used to treat people of all ages, including those in their 20s and 30s. In fact, HIFU can be a great way to prevent the signs of aging from developing in the first place.
Myth #3: HIFU is Only for Facial Rejuvenation
While HIFU is renowned for its facial rejuvenation benefits, its applications go beyond that. HIFU can effectively target and treat areas such as the neck, chest, arms, and even the abdomen. It's a versatile technology that can address various skin concerns, including sagging skin and wrinkles.
Myth #4: Hifu Is A New, Unproven Technology.
Contrary to popular belief, HIFU is not a novel concept. It has been extensively researched and developed over the past few decades. The first HIFU treatment was performed in the early 1990s, and since then, numerous clinical trials and studies have validated its effectiveness and safety in various medical applications.
Myth #5: HIFU Results Are Instant
Another common misconception is that HIFU delivers instant results. In reality, the magic of HIFU unfolds gradually. Over the weeks and months following the treatment, collagen production is stimulated, leading to a noticeable improvement in skin tightness and texture. The full results typically become evident within 2-3 months after the procedure.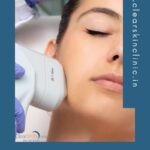 Myth #6: HIFU is Only for Mature Skin
Contrary to popular belief, HIFU is not exclusively reserved for mature individuals seeking anti-aging solutions. It can be a beneficial option for individuals of various age groups. HIFU can help to prevent the signs of aging from becoming too pronounced in younger patients or provide a subtle lift to those in their prime.
Myth #7: HIFU is Risky and Unsafe
HIFU has a well-established safety profile when performed by trained and experienced professionals. It is FDA-approved for certain aesthetic and medical applications. Like any medical procedure, choosing a reputable and qualified provider is crucial to ensure the best outcomes and minimize any potential risks.
Myth #8: HIFU is a One-and-Done Treatment
Some may believe that a single HIFU session is enough to achieve lasting results. While a single treatment can offer noticeable improvements, multiple sessions are often recommended for optimal and longer-lasting outcomes. Your dermatologist will customize a treatment plan based on your specific needs and goals.
Myth #9: HIFU is Only for Women
HIFU is not gender-specific. Both men and women can benefit from this non-invasive procedure. Men often seek HIFU for facial and neck tightening, as well as addressing other cosmetic concerns.
Myth #9: HIFU is Expensive
The cost of HIFU treatment can vary depending on several factors, including the treatment area and the number of sessions required. However, it's essential to consider the long-term benefits and compare them to the cost of surgical alternatives. Many patients find that HIFU offers a cost-effective way to achieve their desired results without the downtime associated with surgery.
Here are some additional things to keep in mind about HIFU treatment:
The ideal candidate for HIFU treatment is someone who is in good health and has realistic expectations about the results.

HIFU treatment is not a substitute for good skin care. It is important to continue to use sunscreen and other anti-aging products to maintain your results.

If you are pregnant or breastfeeding, you should not have HIFU treatment.
If you are interested in learning more about HIFU treatment, be sure to talk to our dermatologist. Book an appointment at clear skin clinic at +91-9867370009 
The information on this page is for educational purposes only and is not intended to be a substitute for professional medical advice. Always consult with a doctor or other qualified healthcare provider before making any decisions about your health.
The information on this page is based on the latest medical research and evidence, but it is important to note that individual results may vary. There is no guarantee that you will achieve the same results as others who have undergone HIFU treatment.
If you have any questions or concerns about HIFU treatment, please talk to a doctor.
Here are some additional things to keep in mind:
The information on this page is not intended to diagnose or treat any medical condition.
The information on this page is not intended to be a substitute for the advice of a qualified healthcare professional.
If you have any questions or concerns about your health, please talk to a doctor.