In recent years, HIFU treatment has gained significant traction as a go-to option for those seeking to revitalize their appearance without going under the knife. With its remarkable ability to stimulate collagen production and tighten sagging skin, HIFU has become a preferred choice for many individuals looking to turn back the hands of time.
As an experienced dermatologist, I'm here to provide you with a thorough understanding of HIFU treatment, its rising popularity in the realm of non-invasive cosmetic procedures, and how it can benefit you.
Our goal with this guide is to equip you with the knowledge you need to make an informed decision about whether HIFU treatment is the right path for you. So, let's dive in and explore the world of HIFU.
HIFU, short for High-Intensity Focused Ultrasound, is a revolutionary cosmetic treatment that harnesses the power of ultrasound technology to rejuvenate your skin from deep within. Unlike traditional surgical procedures, HIFU is entirely non-invasive, making it an attractive option for those who want to avoid the risks and downtime associated with surgery.
At its core, HIFU treatment works by delivering precise, focused ultrasound waves to the targeted areas of your skin. These waves penetrate the deeper layers, stimulating the production of collagen—a protein essential for maintaining skin elasticity and firmness. The result? Firmer, smoother, and more youthful-looking skin.
One of the key advantages of HIFU is its ability to work on a cellular level, promoting natural collagen production without harming the surface of your skin. This means no incisions, no sutures, and no scars—just radiant skin.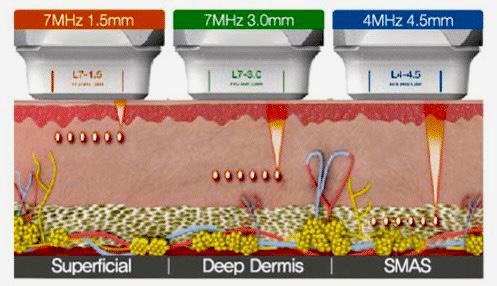 Primary Applications of HIFU Treatment
HIFU treatment has emerged as a versatile solution for a range of cosmetic concerns. Its primary applications include:
Those pesky fine lines and wrinkles don't stand a chance against HIFU. By stimulating collagen production, HIFU helps smoothen out wrinkles, leaving you with a fresher, more rejuvenated appearance
HIFU treatment is highly effective at tightening loose or sagging skin, especially around the face, neck, and jawline. Say goodbye to jowls and hello to a more defined and youthful contour.
Benefits of HIFU Treatment
Now, let's explore the numerous advantages of choosing HIFU treatment:
Non-Invasiveness: HIFU treatment requires no surgical incisions, which means no anesthesia, no scars, and minimal downtime. You can often resume your daily activities immediately after the procedure.
Long-Lasting Results: The collagen production triggered by HIFU continues for several months post-treatment, providing you with gradual and natural-looking results that can last up to a year or more.
Precision: HIFU technology allows for precise targeting of problem areas, ensuring that surrounding tissues remain unaffected.
Minimal Discomfort: While some patients may experience mild discomfort during the procedure, it is generally well-tolerated. Discomfort is temporary and typically subsides quickly.
Versatility: HIFU is suitable for various skin types and can address a wide range of concerns, from mild to moderate skin laxity and wrinkles.
No Downtime: With HIFU treatment, there's no need for an extended recovery period. You can return to your daily routine immediately, making it a convenient option for busy individuals.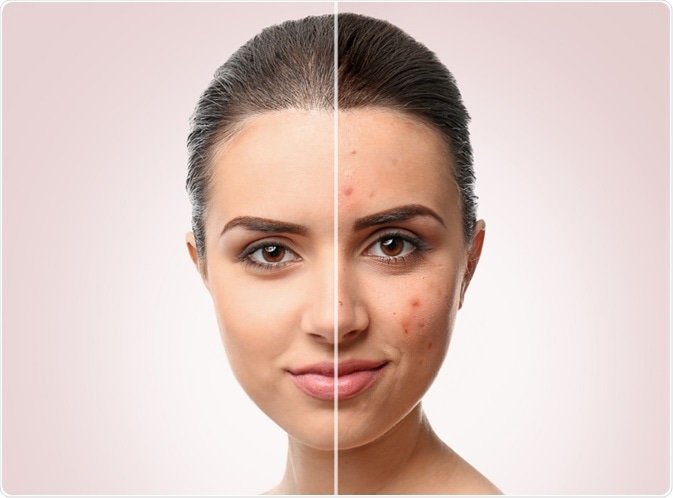 Who is a Good Candidate for HIFU Treatment?
HIFU treatment is suitable for individuals who:
Are experiencing mild to moderate skin laxity

Want to reduce wrinkles and fine lines

Seek a non-surgical alternative to traditional facelifts

Prefer a quick and virtually painless procedure

Desire long-lasting and natural-looking results
How Does HIFU Treatment Work
HIFU treatment harnesses the power of focused ultrasound waves to rejuvenate your skin at a cellular level. Here's how it works:
Precise Targeting: During the procedure, a handheld device emits high-intensity focused ultrasound waves to specific depths within your skin, bypassing the surface layers.
Collagen Stimulation: These waves generate heat when they converge at the focal point beneath your skin's surface. This controlled heat triggers a natural healing response, stimulating the production of collagen.
Firming and Tightening: As collagen levels increase, your skin gradually tightens and becomes more elastic, reducing sagging and wrinkles.
The HIFU procedure is a straightforward and convenient process:
Consultation: Your journey begins with a consultation with a qualified provider. They will assess your specific concerns and determine if HIFU is the right solution for you.
Preparation: On the day of your treatment, your provider will cleanse your skin and apply a gel to facilitate ultrasound wave transmission.
Ultrasound Application: The handheld HIFU device is then gently moved over the targeted areas. You may feel a mild tingling or warmth as the ultrasound waves penetrate your skin.
Customization: The procedure can be customized to address your unique concerns, targeting areas such as the forehead, cheeks, neck, or jawline.
Duration: The duration of the procedure depends on the areas treated but typically ranges from 30 minutes to an hour.
Immediate Recovery: Following the treatment, there is no downtime, and you can return to your daily activities immediately.
Patients often see initial improvements shortly after the procedure. However, the true magic of HIFU lies in its long-term effects:
Gradual Transformation: Over the following weeks and months, as collagen production ramps up, your skin becomes firmer, smoother, and more youthful-looking.
Long-Lasting: Results can last up to a year or more, making HIFU a cost-effective and enduring option.
Customized HIFU Solutions
HIFU treatment can be tailored to your specific needs through various techniques:
HIFU Facial: A comprehensive facial rejuvenation treatment, focusing on multiple areas of the face to achieve an overall refreshed look.
HIFU 7D: A cutting-edge technique that combines HIFU with other technologies for even more dramatic results.
Mini HIFU: Ideal for targeted treatment of smaller areas, such as crow's feet or brow lifts.
HIFU Treatment Risks and Side Effects
While HIFU is generally safe, there can be some temporary side effects:
Mild Discomfort: Some patients report mild discomfort during the procedure, but this usually subsides quickly.
Redness: Temporary redness and swelling may occur immediately after the treatment but typically resolve within a few hours.
Rare Side Effects: Serious side effects are rare, but it's essential to discuss potential risks with your provider during the consultation.
Is HIFU the Right Treatment for You?
Determining whether HIFU is the right choice depends on your specific goals and skin condition. During your consultation, our experienced dermatologist Dr Nikita Patel will evaluate your suitability for the treatment and help you make an informed decision.
How HIFU differs from other cosmetic procedures?
HIFU, or High-Intensity Focused Ultrasound, is a non-invasive cosmetic procedure that utilizes ultrasound technology to rejuvenate the skin from within. Unlike surgical alternatives, HIFU works at a cellular level, stimulating collagen production to tighten and firm the skin without incisions, sutures, or scarring. It is known for its precision, minimal discomfort, and shorter recovery time compared to surgical procedures.
What areas of the body can be treated with HIFU?
HIFU treatment is commonly used to target areas of the face and neck, including the forehead, cheeks, jawline, and neck. It's also effective for addressing wrinkles and sagging skin in these areas. Additionally, HIFU can be customized to treat smaller, specific areas like crow's feet or brow lifts.
How long does a typical HIFU treatment session take, and is there downtime afterward?
The duration of a HIFU treatment session can vary based on the areas treated, but it typically takes between 30 minutes to an hour. The beauty of HIFU is that there is minimal to no downtime. You can resume your daily activities immediately after the procedure, making it a convenient option for those with busy schedules.
What kind of results can I expect from HIFU treatment, and how long do they last?
After HIFU treatment, you may notice initial improvements, but the full transformation unfolds gradually over several weeks to months. The results are natural-looking and can last up to a year or even longer. However, individual results may vary based on factors like skin condition, age, and lifestyle.
How many HIFU treatments do I need?
The number of HIFU treatments you need will depend on the area of treatment and the desired results. In general, you will need 1-3 treatments to see significant results. compared to surgical procedures.
Vaishali Kurni
Just now started treatment. But Dr is very nicely explained everything about the problem . Will definitely give review after getting positive result
Siddesh Kadam
Doctor is so good. Fees are affordable. Explain the health issue properly. Result are satisfactory.
The information on this page is for educational purposes only and is not intended to be a substitute for professional medical advice. Always consult with a doctor or other qualified healthcare provider before making any decisions about your health.
The information on this page is based on the latest medical research and evidence, but it is important to note that individual results may vary. There is no guarantee that you will achieve the same results as others who have undergone HIFU treatment.
If you have any questions or concerns about HIFU treatment, please talk to a doctor.
Here are some additional things to keep in mind:
The information on this page is not intended to diagnose or treat any medical condition.
The information on this page is not intended to be a substitute for the advice of a qualified healthcare professional.
If you have any questions or concerns about your health, please talk to a doctor.