Stretch marks are long, narrow streaks, stripes, or lines that develop on the skin. This type of scarring happens when the skin cannot resume normal form after a period of intense growth, often due to pregnancy, weight gain, weight loss, or puberty. Over 50 percent of women experience stretch marks during pregnancy.
What are the common areas affected due to Stretchmarks ?
Indented, reddened streaks that usually appear on the skin from rapid weight gain or from weight changes. The most common areas affected include:
abdomen
breasts
hips
flank
buttocks
thighs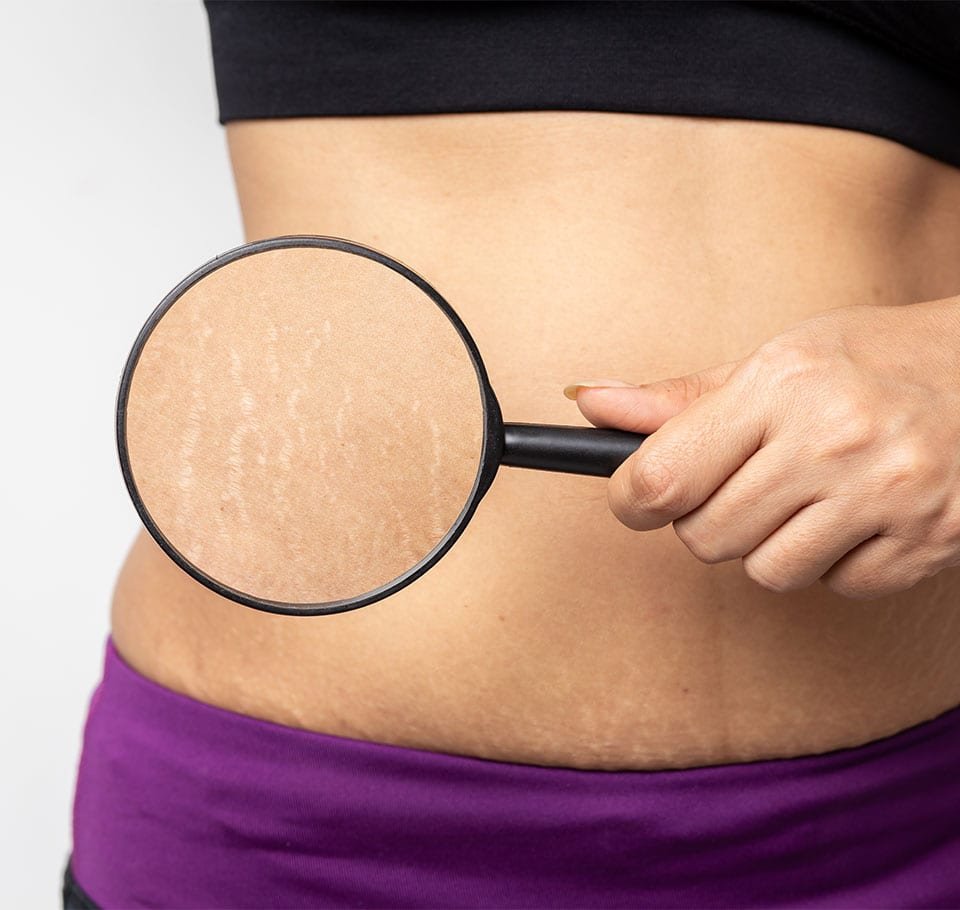 Stretch marks are not physically dangerous but can cause problems with self-image and anxiety. For some people, stretch marks are a significant cosmetic concern that can affect day-to-day living.
Some More Questions
Stretch marks can have causes that aren't due to underlying disease. Examples include pregnancy, weight gain in obesity, growth spurts in teenagers, or a rapid increase in muscle size through weightlifting.
Patients applying steroid creams or on oral steroids get stretchmarks frequently.
Many creams, ointments and other products claim to prevent or treat stretch marks. Products made of cocoa butter, vitamin E and glycolic acid, for example, aren't harmful, but they probably won't help much either. Vitamin A creams (retinoids) may improve the appearance of stretch marks less than a few months old. It helps to rebuild collagen, making the stretch marks look more like your normal skin. These creams can irritate your skin. Also they are contraindicated in pregnancy.
Chemical peels
Microdermabrasion
Dermaroller
Microneedling Radiofrequency (MNRF)
5.Fractional CO2 laser